Supplier Portal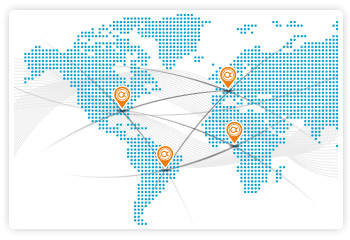 Dear Sir or Madam,
Welcome to translation.duction.com, the recruitment website for professionals offering translation and interpreting services. Here, you can offer your services and work with the companies in the European group Optilingua International (Language services).
On the site you'll find a brief presentation of the group with links to our subsidiaries' and agencies' local sites and the company's policy. Please fill in the online registration form as accurately as possible so that we have full information about your knowledge and specialities.
Based on the professional information you provide, we can adapt your skills as closely as possible to our clients' needs and order work from you that is best suited to your specialities and experience.
Thank you in advance for taking the time to fill in the form.
Our Group
Optilingua is an international group that is one of the European leaders for language services, with over 85 agencies in Europe. They work under the Alphatrad, Traducta or Viaverbia names, depending on the country.
The central procurement department for all the companies in the Group (except Switzerland) is in the Paris Region. Subcontractors are paid at 30 days end-of-month after receipt of the invoice. We provide services to over 35,000 clients, using 3500 language services professionals who work only into or in their mother tongue.
We have four production platforms in Paris (France), Madrid (Spain), Lisbon and Guimarães (both in Portugal).
Company policy
We have been investing in major marketing and communication campaigns for many years and, combined with a highly attractive pricing policy, these investments have helped us to build up a solid international client portfolio.
We seek to ensure that our clients, wherever they are, pay the same price as they would have paid in the country in which the language is commonly used, or at the best price on the market. This is why the Optilingua Group has set up an international network of freelance subcontractors, specialists in language services, to provide the best value for money.
We know from experience that a good subcontractor is as important as a client, which is why we try to establish a sound relationship based on common interests between our subcontractors and the group.
Send us your application: If you can offer us a competitive price, you will become part of the Optilingua network and our investments in marketing and sales policy mean that you will get a significant volume of work. In addition, we guarantee total confidentiality concerning your data and that your fees/invoices will be paid quickly, so you can concentrate on your work instead of spending time examining requests for estimates, negotiating with clients and monitoring your payments.
In return, you must promise to provide us with high-quality work at a competitive price. Your rates should be in line with those currently practised on the market between the language services agencies and subcontractors.
We hope that our policy will be of interest to you and that we will soon be enjoying a mutually beneficial working relationship.
Frédéric Ibáñez
Chairman of the Optilingua International Group